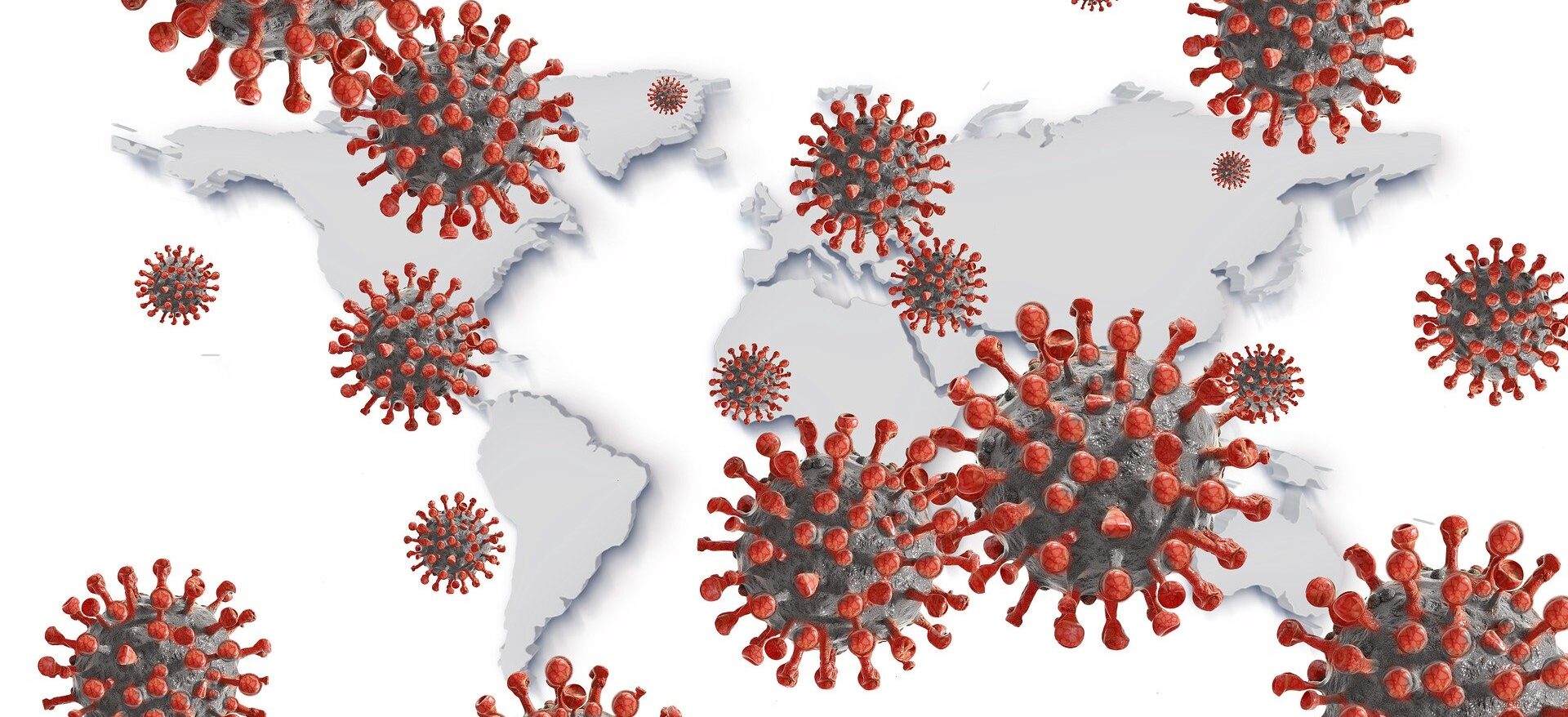 COVID-19 has put the world upside down and is affecting everyone. However, developing and emerging countries are confronted with other pressing situations on top of COVID-19 including a food and economic crisis. The International Higher Educational Institutions are all contributing to this crisis in different ways collecting information but also giving information and lessons learned about the health and food-security status in the different countries.
ISS
ISS faculty and PhD researchers are setting up new projects and producing blog posts, articles and videos about the social, economic and political repercussions of the COVID-19 pandemic, both in the Netherlands and abroad. In line with our expertise in global development and social justice and our critical approach, we critically examine the effects of the pandemic on vulnerable communities worldwide.
Local Engagement Facility (LEF) – ISS is funding four projects focusing on the impact of Covid-19 and the measures taken on marginalized or (often) overlooked communities within the city of The Hague. The projects will research the experiences of (un)documented migrants, asylum seekers and refugees, stories of solidarity, and opportunities for linking international development with local solidarity within the context of Covid-19.

Corona file – ISS is collating blog posts, articles and videos about COVID repercussions worldwide in its Corona file:

https://www.iss.nl/en/corona-file

.
A selection covering diverse thematic angles:
KIT
We may not be able to visit our partners, clients and projects across the world, but we remain in close contact and are adapting our programmes to match their needs. By exchanging knowledge and experiences both at home and around the world, we hope to contribute to the resilience and continuity of organisations and global health projects. We are looking at how we can assist and adapting our work to share our expertise more widely, so we can help lay strong foundations on which the world can rebuild, once this crisis is over.
IHE Delft
In response to the letter of Minister Kaag of 8 April, the Institute is investigating how we can use available funding towards activities directly responding to the COVID-19 crisis and its impacts. DUPC2 refers to our ongoing programmatic funding by DGISIGG:
Pathogen removal in water supply systems in small towns (related to DUPC 2 SMALL) (Maria Kennedy)
Measuring Covid in sewage (related to our SCARCE project in Jordan) (Maria Kennedy, Peter van der Steen)
A global study aimed at understanding how drinking water utilities that have Water Safety Plans in place are coping with the COVID crisis (with NWSC Kampala) (Giuliana Ferrero)
A waste water based early warning COVID surveillance network in Kampala together with KWR (Medema), University of Barcelona, Makerere University (CEDAT, Veterinary Institute), NWSC, KCCA, and the MoWE (a proposal submitted to EDCTPfor co-fundingunder DUPC2) (Jan Willem)
Online course on Public and Environmental Health in Emergencies, addressing disease outbreaks (outbreak cycle and control, include surveillance, hot spots), hygiene promotion, community engagement, and behaviour change (new UNICEF and IHE collaborationunderDUPC2) (Tineke Hooijmans)
COVID-19 relevant activity related to Water, Peace and Security (WPS) partnership: https://waterpeacesecurity.org/info/blog-04-01-2020-coronavirus-pandemic(Susanne Schmeier)
IHE Delft is part of a teamworking on a WaterTagging project which has discovered that iron oxide nanoparticles coated with silica can be used as a component of COVID19 test kits. The team is led by researchers from NTNU in Norway together with Trondheim hospital. The lab at NTNU's (Norwegian University of Science and Technology) https://norwegianscitechnews.com/2020/04/from-thousands-of-tiny-magnetic-balls-to-150000-covid-19-tests-per-week/
Has COVID-19 compounded the risk to the people affected by floods? Article by Prof. Chris Zevenbergen with colleagues from Myanmar and Bangladesh https://bit.ly/3jdsVh5
Small-scale agriculture in crisis due to Covid-19 pandemic, blog written by various IHE Delft staff https://bit.ly/2EiYwzi
MSM
MSM's Food Security Initiative is born out of the extensive partnerships between MSM and its project partners in Africa, Asia and South America. With the Food Security Initiative MSM brings insights on COVID-19's impact on food security from the countries (and rural areas) where we operate. The updates will inform on the effects on small- scale and commercial farmers, traders, processors, input suppliers, financial institutions, and will provide useful insights for policy makers, donors, NGO's and scientists. In doing so, MSM can indicate potential changes in food flows in regions around the world and support decision making on how to counterbalance negative impacts of COVID-19 measures. Supported by data flows and local partners, MSM will facilitate multi-actor and cross-sector collaboration through platforms for action.
IHS
IHS COVID-19 resource hub: https://www.ihs.nl/en/covid-19-resource-hub. These web pages are part of IHS' effort to try and contribute to helping countries in the South by sharing information, experiences, and knowledge on Covid-19. In addition,  the Head of Education, Dr. Jan Fransen has recently joined the Rotterdam City Council and Erasmus University taskforce: 'Learning and Transforming'. The aim of the taskforce is to improve the ability of Rotterdam to resist a next phase of the pandemic, recover more quickly and upscale and mainstream lessons learned and innovations.
ASCL
Researchers of the African Studies Centre Leiden and members of their Community have started to write blogs about the spread of COVID-19 through Africa, and the impact of the pandemic.
The INCLUDE knowledge platform has a dedicated COVID-19 web-page to share knowledge on how the coronavirus pandemic and related interventions are likely to affect development programmes and the livelihoods of people in Africa.
ITC
ITC is working on the acquisition, processing, analysis, modeling and presentation of spatial information for a number of application themes, including spatial and environmental health. In relation to the COVID-19 pandemic ITC has worked with (among others) the World Health Organization in compiling and analyzing data and information to better visualize spatial distribution of the virus, and in modeling the effect of measures taken. This is done to support better and better informed decision making.
1. Modelling approaches – World Health Organization
Contact: Raul Zurita Milla
A dashboard is developed that provides a global overview of the number of COVID-19 cases including confirmed, dead and recovered cases (if the data is available) for each individual country. The dashboard is made interactive to allow for comparison of data and curves for different countries. Different modeling approaches are compared to provide predictive models for the spread of the disease and to develop scenarios that visualize the effect of counter measures that have been taken in different countries (such as the lock-down scenario as introduced  in the Netherlands).
This is part of more structural collaboration of ITC with the WHO Regional Office for the Eastern Mediterranean (WHO-EMRO) based in Cairo, Egypt.
2. COVID-19 – modelling approaches
Contacts: Shaheen Abdulkareem, Raul Zurita Milla, Tatiana Filatova, Ellen-Wien Augustijn
A presentation on the above collaboration with WHO-EMRO and the comparison and evaluation of modelling approaches has recently been made during the International Conference on Computer Science and Software Engineering (CSASE 2020). This conference was organized by the University of Duhok in Iraq.
3. Investigating the environment drivers and confounders of the COVID19 epidemic in Southern Africa – European & Developing Countries Clinical Trials Partnership
Contact: Alfred Stein
With a number of (predominantly) South African institutions and lead by the Council for Scientific and Industrial Research (CSIR, Pretoria), the project initiates a study on environmental variables that play a role in the spread and mortality rate of infectious diseases. The consortium serves as a reference panel on environmental matters in respect of the local COVID19 epidemic. The project aims to ensure that the best expertise and information is managed and applied efficiently and in a carefully coordinated manner. The results of the project will help to do predictive modeling of the outbreak and the way in which it spreads. The project outputs will also help to validate models of COVID-19 health risks.
4. Risk and Vulnerability to COVID-19 infection in the Netherlands
Anna Ennin; Surakshya Dhakal; Omer Faruk Khan; Xiaoyu Sun; Zijing Wu (Students M-GEO)
Contact: Sherif Amer
ITC students have made an analysis of risk and vulnerability to COVID-19 infection in the Netherlands. They have developed a spatial model and a vulnerability index to determine the distribution of infections across the country (by municipality) and how this developed over time. The study was based on publicly available data from RIVM, CBS, the Ministry of Health, Welfare and Sport, and hospital websites.
Image by Gerd Altman from Pixabay